When you're out of ideas for Dinner, you can prepare Kosher Soft Pretzels. We will make them Auntie Ann style so you will be delighted!
The best Kosher Soft Pretzels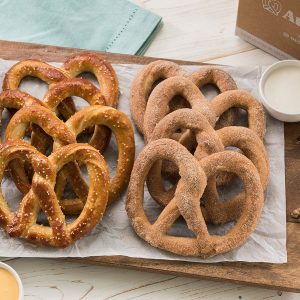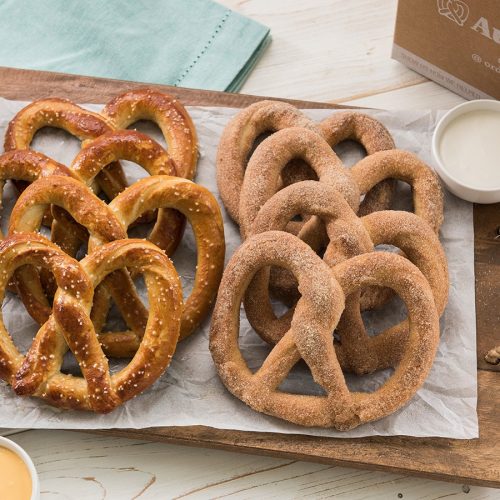 Kosher Soft Pretzel
Ingredients
1.5

cup

Water

1.25

tbsp

Active dry yeast

2

tbsp

Brown Sugar

1.25

tbsp

Salt

1

cup

Bread Flour

3

cup

Flour

2

cup

Water

2

tbsp

Baking Soda

2 -4

tbsp

Butter

melted
Instructions
Sprinkle yeast on lukewarm water in mixing bowl; stir to dissolve.

Add sugar, salt and stir to dissolve; add flour and knead dough until smooth and elastic.

Let rise at least 1/2 hour.

While dough is rising, prepare a baking soda water bath with 2 cups warm water and 2 tbsp baking soda.

Be certain to stir often.

After dough has risen, pinch off bits of dough and roll into a long rope (about 1/2 inch or less thick) and shape.

Dip pretzel in soda solution and place on greased baking sheet.

Allow pretzels to rise again.

Bake in oven at 450 for about 10 minutes or until golden.

Brush with melted butter.

Toppings: After you brush with butter try sprinkling with coarse salt.

Or for Auntie Anne's famous Cinnamon Sugar, try melting a stick of butter in a shallow bowl (big enough to fit the entire pretzel) and in another shallow bowl make a mixture of cinnamon and sugar.

Dip the pretzel into the butter, coating both sides generously.

Then dip again into the cinnamon mixture.

Notes: The longer and thinner you can make the dough rope, the more like Auntie Anne's they will be.
Nutrition
Calories:
481
kcal
Carbohydrates:
101
g
Protein:
14
g
Fat:
2
g
Saturated Fat:
1
g
Sodium:
3837
mg
Potassium:
152
mg
Fiber:
4
g
Sugar:
6
g
Vitamin A:
1
IU
Vitamin C:
1
mg
Calcium:
32
mg
Iron:
5
mg
Copycat Auntie Anne's Pretzel Recipe
Mall pretzels that you can now enjoy in the comfort of your home for a fraction of the price with countless dipping sauce option! They are the perfect party food or snack to impress guests with and they really are easier to make than you'd think.
Making homemade pretzels is a similar process to making a bread or rolling dough, but instead you shape it into a pretzel versus a loaf or roll. The pretzel shaping is actually fun once you get the hang of it.
These homemade soft pretzels are one of those crave-worthy foods that may take a bit of time and some patience, but the end result is so worth it. It's a great recipe for a weekend "learn how to" baking project then from there it may become a monthly tradition!
Photography credit: Jenn Davis from Two Cups Flour.
We dig deep in the Internet Archives to find all Kosher related articles we can. Before we give them a precise purpose, the Internet Archeology posts are categorized in here.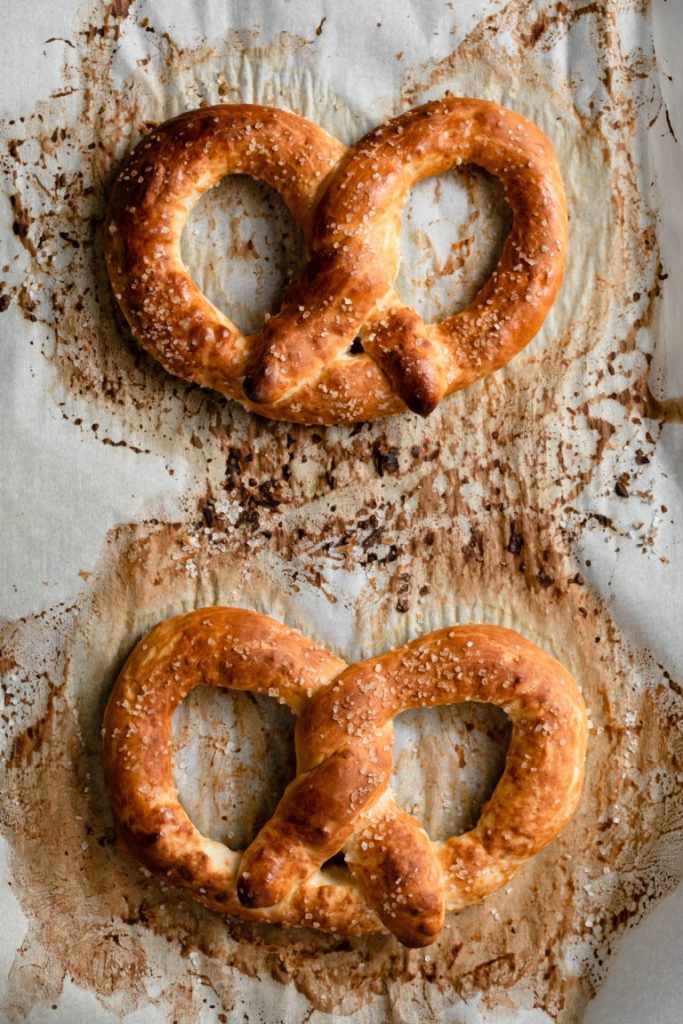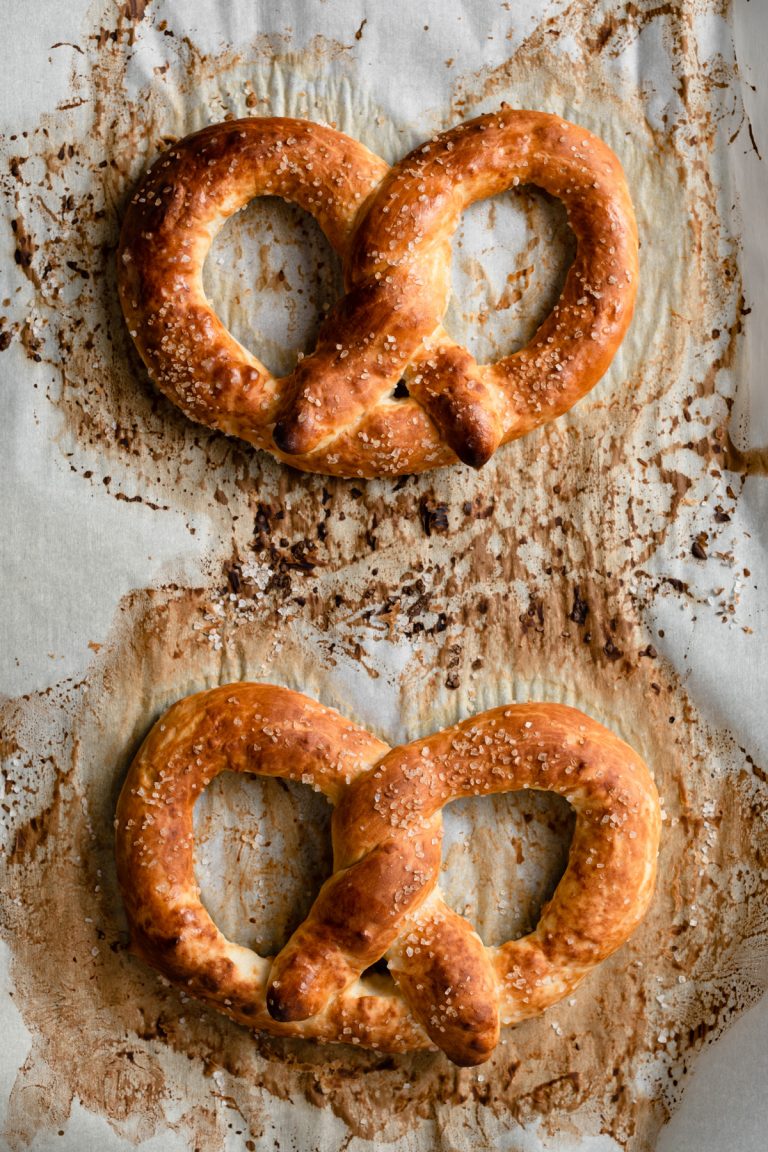 About Kosher Bread Pro's Internet Archeology
Using Archive.Org's WaybackMachine tool, we ressucitate Sitemaps. Those sitemaps are crawled by our Artificial Intelligence Content bot and published on our Kosher Bread Pro blog.
Don't ask us how we get a Business Model for this… So far, we don't 😉